BehavioSec offers Behaviometric solutions for Risk Based Authentication & Verification of end users and is designed to tackle the security demands of both IT organizations and e-commerce.
We offer two distinct solutions based on Behavioral biometrics:
A clientless, browser based, keystroke-only solution for online/web.
A desktop offering, akin to a virus scanner, which monitors both keystroke & mouse behaviour, detecting anomalies in real-time.
Our solution creates digital fingerprint from an end-users behavior to make sure that they are
always protected by verifying their identity continuously while they are using their computer or
accessing sensitive on-line services.Consider it like, virtually, having them holding their finger
on a fingerprint reader at all times. i.e. every time they access a bank account, online shopping
site or enter payment details but without the hassle of cumbersome security measures or
additional hardware.
BehavioSec adds a new layer of security that avoids fraud, prevents identity theft and stop intrusions while it is happening.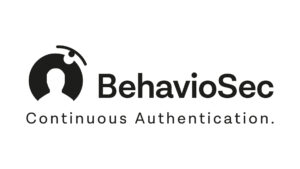 Adress: Luleå Science Park, Aurorum 8, 977 75 Luleå
E-postadress: info@behaviosec.com
Webbplats: www.behaviosec.com